Beauty is in the detail
Subscribe and get instant access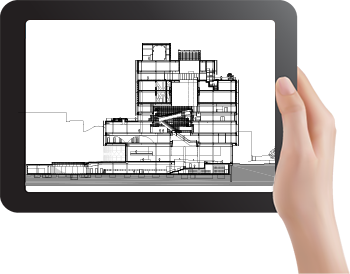 The Architects' Journal is the most trusted authority on the business and culture of design-led architecture in the UK.
Thoroughly British, but with a global perspective, the AJ uses all of its platforms – print, online, iPad and iPhone, the AJ Buildings Library and a wide range of live events – to communicate and share the best of the built environment. Now in its 120th year, the AJ remains an essential resource whether you're a professional, a student or simply have a passion for architectural design.

The AJ Magazine
- news, insight, opinion and debate, plus the AJ Building Studies - visit hundreds of buildings without leaving your desk.

AJ Buildings Library
- 1800+ exemplar projects; tech drawings/plans; photography; team info. Research precedents and save projects to your own online library.

AJ Email Newsletters/Alerts
- get the detail behind the news that matters, with insight, opinion and debate, delivered directly to your inbox, every day.

AJ Specification
- plan project spending/benchmark suppliers' quotes. Product/technology updates, case studies, to give feedback to clients and quantity surveyors.

TheAJ.co.uk
- 53,000+ articles, digital issues archive, competitor insight, CPD, competitions, legal/policy/planning updates, fees benchmarking, campaigns.

The AJ iPad/iPhone edition
- explore building studies with interactive drawings, bonus photography, pinch and zoom for more detail and video building tours.
Get instant access and save 10% off the normal rate
Experience the detail you need, the way you want it.
Full Access
Experience everything the AJ has to offer
Unlimited access to the AJ online
Unlimited access to the AJ Buildings Library
Weekly print AJ magazine
AJ Specification – monthly print issue
iPad/iPhone Edition
Print & Web
Access the AJ content via:
Unlimited access to the AJ online
Unlimited access to the AJ Buildings Library
Weekly print AJ magazine
AJ Specification – monthly print issue
Digital
All the AJ content delivered digitally
Unlimited access to the AJ online
Unlimited access to the AJ Buildings Library
iPad/iPhone Edition